Customised energy saving LED lighting
Our lighting services are available in Guildford, Aldershot, and surrounding areas.
Contractors for energy saving LED lighting across Aldershot and the local area
Knapp Electrical Services can now provide you with the very best in customised LED lighting systems, designed to replace your existing lighting systems and can save you as much as 80% on your current lighting energy consumption and costs.
This saving is true for all installations, domestic, commercial or industrial.
This is fantastic news for your pocket and company profits, because upgrading your lighting to LED will have an immediate impact on your lighting running costs, now and in the future. It will also save you a great deal on future maintenance costs too. Contact us today for more information
Invest in energy saving LED lighting today!
Most LED lighting units have a life expectancy of between 40-50 thousand hours of use (approximately 15 years of normal use going by manufacturers estimates).
Rarely do electricity prices ever go down, so investing now in replacing those unreliable tungsten, fluorescent, sodium or halide fittings, you can rest assured you will be protecting your future expenditure and outgoings, and more often than not you will increase your lighting output levels too.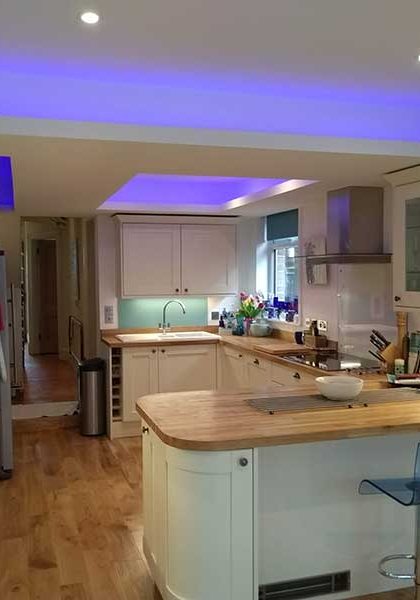 Display lighting services in Aldershot and beyond
With specialised dimming control systems now readily available, most lighting units can be controlled via applications on your mobile phone, laptop etc. All at the touch of a button, and normally from anywhere you have a phone or internet connection!
Please call us for a free consultation and to receive a fixed price quotation so we can let you know exactly how much you can potentially save and how quickly you can recuperate your initial outlay.
Professional LED lighting services tailored to your exact needs
Contact our team in Aldershot today to arrange for a full consultation and free no-obligation quote. Our specialists are looking forward to hearing from you. 
For professional LED lighting services in Aldershot, Guildford and nearby areas